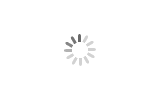 GM9 9 Spindles Glass Edge Polishing Edging Machine
Brand GTM
Product origin CHINA
Delivery time 40 Days
Supply capacity 20 sets/month
Certified By CE, SGS
GM9 Glass straight-line edging machine is suitable for processing flat edges & 45 degrees arrises on the glass sheet.
Rough grinding, fine grinding, and polishing of flat edges can be finished at one time.
GM9 9 Spindles Glass Edge Polishing Edging Machine
GM9 Glass straight-line edging machine


General Description:
1.GM9 is suitable for processing straight-line edge&45°arrises of glass sheets with various sizes and thicknesses.
2.The machine gives you a very shiny flat polishing by one pass.
3.Input and output conveyors adopt timing belts which can improve transmission precision.
4.Electric cabinet was designed according to CE standards. Guarantee you perfectly durable and safe performance.
5.The water tank is made of stainless steel;
6.Optional: Manual, Digital display, PLC.
Technical Parameter :
1. Processing glass thickness: 3~25mm
2. Angle of arris:45°
3. Min. size of glass:80mm×80mm
4. Processing speed:1.2~6.0 m/min
5. Installed power: 19KW
6. Size: 6800×1100×2500mm
7. Power depends on your requirement.
8. Weight: 3500KGS
9.Both input and output are conveyed by the timing belt.
10. Stainless steel water tank


Details: