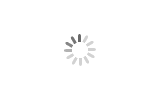 ZLZ4600 Automatic Vertical Glass Rotating Table
Brand GTM
Product origin CHINA
Delivery time 25 Days
Supply capacity 20 sets/month
Certified By CE, SGS
This kind of production line is initiated by GTM Glass Machinery, reflect the company adheres to "smart drive glass edge grinding efficiency," the innovation idea, break the market structure which is that only the glass double edger machine can make the production line. It is the best choice for single glass processing factory.At present, most of the domestic regions have demonstration enterprise users, and our overseas market have sold a number of complete sets of production lines. Due to the continuous upgrading of intelligent machinery, our company's patented technology for invention, our old type equipment can also be upgraded with new functions.
Download
ZLZ4600 Automatic Vertical Glass Rotating Table
ZLZ4600 Vertical Glass Rotating Table
General Description:
1.The transmission of input and output parts are separate control, the part of input,output,transfer arm are control of

independent variable frequency motor. There is no need to leave a large space before and after the glass. Similar to
the speed of manual to input the glass, improve the efficiency and safety of production.
2.Automatic reduction in glass landing, the transfer arm has automatic reduction function, protection of glass without
break the edge.
3.Loading arm fell back quickly and high efficient to connect the next piece of glass;
4.Instead of the input and output guide of original machinery , save area and omitted the wastage of the original
conveyor belt;
5.The input and output part of rotating table can be added with conveyor chain or timing belt to assist the conveying glass;
6.The transmission parts are divided into two sections, and the lifting function of the output part can adjust the
amount of glass grinding.
7.Rotating table adopts PLC control, touch screen operation;
8.Configurable control cabinet, overall control of the processing speed and glass thickness.