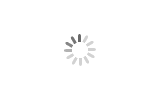 GPS25 1500mm/2000mm/2500mm Glass Automatic Sandblasting Machine
Brand GTM
Product origin CHINA
Delivery time 25-35 DAYS
Supply capacity 20 sets/month
Certified By CE, SGS
1.1GPS15/20/25?has full-automatic and manual functions, equipped with 3 automatically guns and 1 manual gun;
1.2?The nozzles of guns are made of a special material which can increase using life.
1.3Gun transfer, glass input, and glass output conveyor adopt timing belt which can improve transmission precision.
1.4?The lifting device of?blasting?guns is set outside the machine to ensure safety performance and sandblasting speed.
(the machine can be made sand from light to strong, this regular pattern as customer's requirement.)
Download
GPS25 1500mm/2000mm/2500mm Glass Automatic Sandblasting Machine
GPS25 2500mm Glass Automatic sandblasting machine (1500mm/2000mm/2500mm Customized size)

Need a 22KW Screw air compressor

2.General Description:
1.1GPS15/20/25 has full-automatic and manual functions, equipped with 3 automatically guns and 1 manual gun;
1.2 The nozzles of guns are made of a special material which can increase using life.
1.3 Gun transfer, glass input, and glass output conveyor adopt timing belt which can improve transmission precision.
1.4 The lifting device of blasting guns is set outside the machine to ensure safety performance and sandblasting speed.
1.5 Fast sandblasting speed. (the machine can be made sand from light to strong, this regular pattern as customer's requirement.)
3.Technical Parameter:
Model:

GPS15

GPS20

GPS25

Min.processing size:

300*300mm

300*300mm

300*300mm

Max.processing size:

1500*3000mm

2000*3000mm

2500*3000mm

Height of processing:

1500mm

2000m

2500mm

Processing Speed:(Use green carborundum)

12㎡-15㎡/H

12㎡-15㎡/H

12㎡-15㎡/H

Height of conveyor:

550mm

550mm

550mm

Air pressure:

0.6~0.8Mpa

0.6~0.8Mpa

0.6~0.8Mpa

Air output:

5m3/min

5m3/min

5m3/min

Air source of the exterior: 1m3 gas storage and purifying equipment for compressed air are needed.

Weight:

1000KG

1100KG

1200KG

Power:

3.5KW

3.5KW

3.5KW

Size:

4800×1500×2300mm

7400×1500×2780mm

7400×1500×3300mm